<< Back to John Hopkins Center for American Indian Health
Our Smallest Warriors, Our Strongest Medicine: Honoring Our Teachings during COVID-19
Download PDF
Copy Link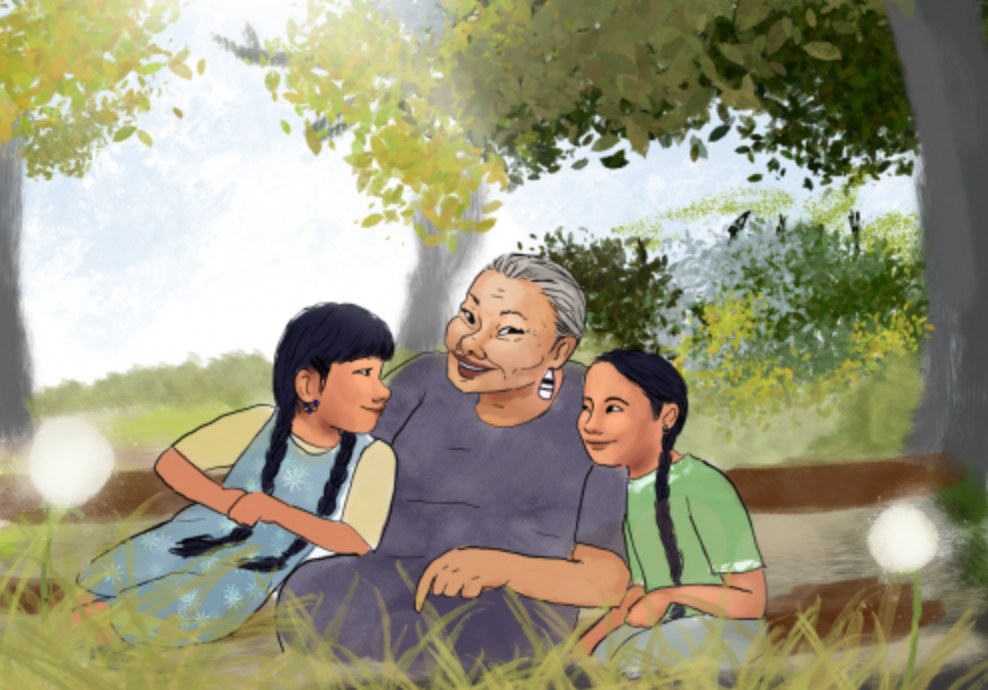 Topic
Audience
Date Added
June 22, 2021
Material Type
This book is a sequel to "Our Smallest Warriors, Our Strongest Medicine: Overcoming COVID-19" which was culturally adapted from "My Hero is You," a children's book developed by the Inter-Agency Standing Committee Reference Group on Mental Health and Psychosocial Support in Emergency Settings (IASC MHPSS RG). For more information, parenting resources, children's activities, and the PDF of our original book, "Our Smallest Warriors, Our Strongest Medicine: Overcoming COVID-19," please see our website.  This series of stories seeks to reach Indigenous peoples across Turtle Island and portray a sense of communal efficacy, strength, and hope in the face of the COVID-19 pandemic. The pandemic has brought new changes and challenges to many of our communities, but we continue to remember that our cultural teachings bring us strength and resilience.
This book should be read by a parent, caregiver, or teacher alongside a child or small group of children. It is not encouraged for children to read this book independently without the support of a parent, caregiver, or teacher. This book can be read in one sitting or broken up into multiple reading sessions. If you choose to read the story in multiple parts, you might read each character's story as its own chapter. Each of Tara and Virgil's friends shares their story and teaching to pass on.
This book is dedicated to all our relatives whose lives have been impacted by COVID-19 and to our knowledge keepers who carry our traditional teachings now, as well as those who will pass these teachings on to future generations.
Visit  caih.jhu.edu/programs/oswosm-honor-our-teachings for more info.