<< Back to John Hopkins Center for American Indian Health
COVID-19 sports flier – Stay in the game! Protect yourself from COVID-19 this season.
Download PDF
Copy Link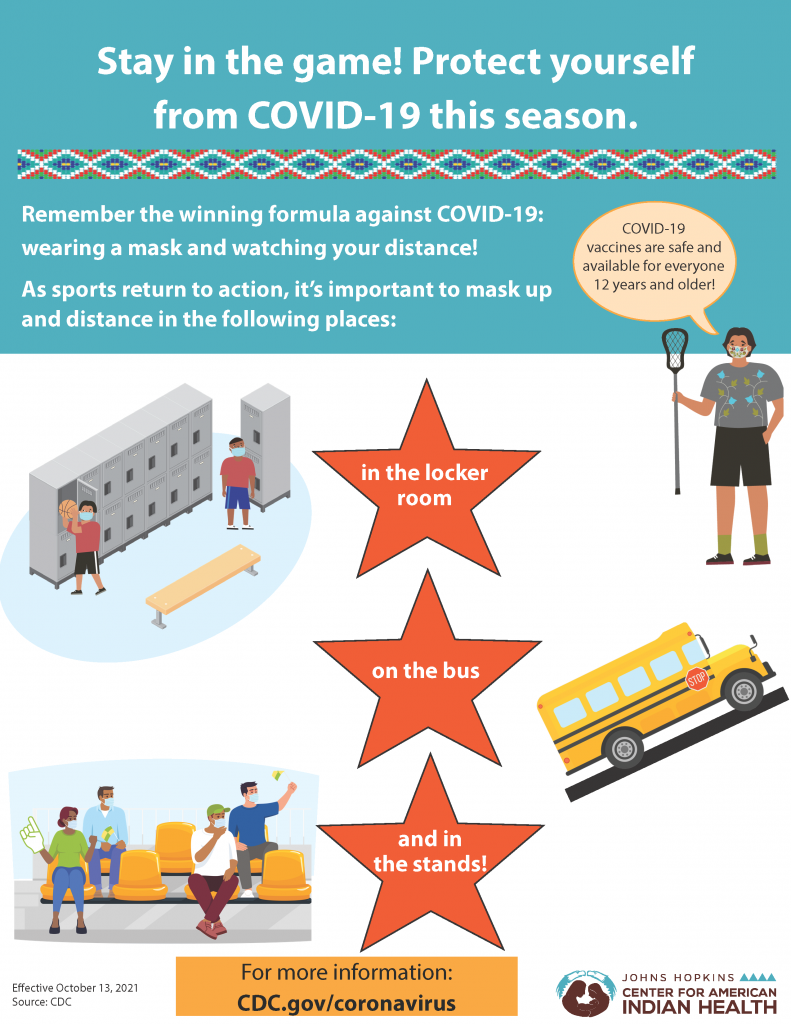 Topic
Audience
Date Added
October 18, 2021
Material Type
COVID -19 flyer geared toward school aged children encouraging safe practices while playing sports in school.